Locally Owned and Operated Since 1996
The Experts You've Trusted for Over 25 Years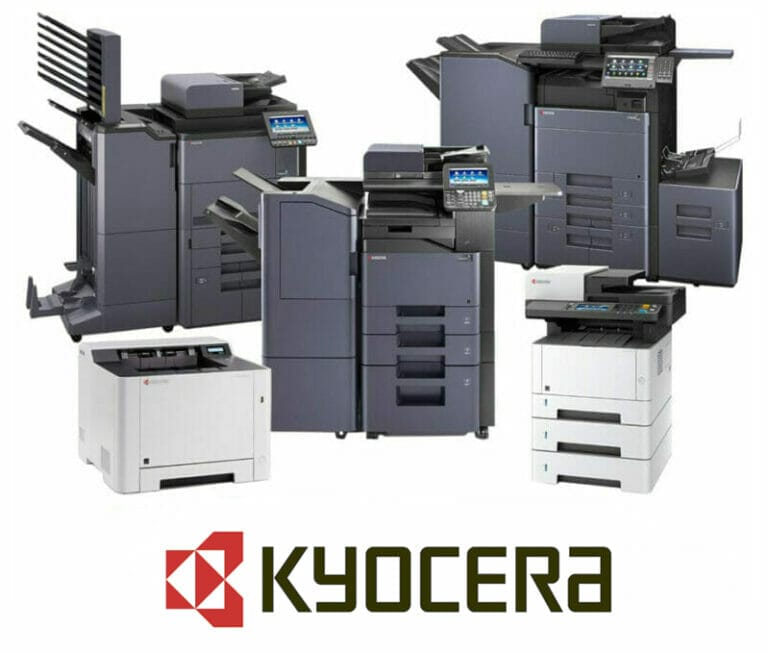 We have been providing quality service and support for Kyocera Printers and Multi-Function systems since 1996. We believe you will find our staff very knowledgeable and capable of providing your company a solution to your document imaging requirements. We can help with:
Strategy and marketing
Operations consulting
Information technology and systems


Progressive Business Technologies Provides Solutions to all your document processing needs, including but not limited to:

Simple Economical Black & White Printing Solution
Economical Full Color Printing
Document Reproduction, Distribution, & Storage
Electronic Form Overlays
High Volume Printing
With the volume and complexity of cybersecurity increasing by the day, data protection is now at top-of-mind for business leaders.
In the face of this new wave of professional hackers, Kyocera has once again
raised its fighting spirit, taking a proactive approach to ensuring its
highest possible level data protection for its devices.
Kyocera was extremely proud to receive the prestigious Keypoint Intelligence
Security Validation Testing certificate for its Evolution Series during
its REIMAGINE dealer conference, which took place June 1-3, 2022 in San
Antonio, Texas.
The rigorous examination focused on both automated cyberattacks and white hat hacking and involved attempted Device Penetration of the firmware and underlying OS. Our K-Level security is Kyocera's highest firmware level of security, providing Evolution Series users with a reliable and highly-recommended product.
In addition to Kyocera, Progressive Business Technologies also services the entire line of Copystar products. The Copystar line of products is manufactured by Kyocera and is based on Kyocera's award winning technology.